Do they make rectangular spring form pans?
Posted on August 18, 2017 | in Information - FAQ's | by David Rinner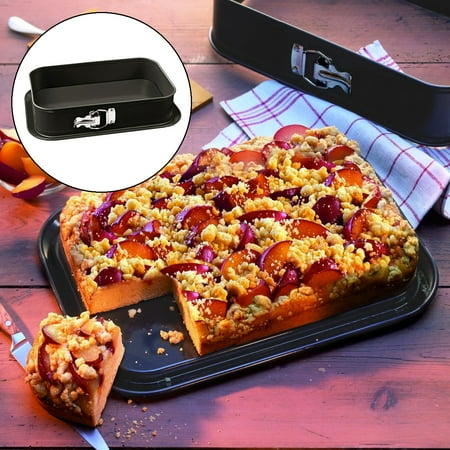 Spring Form Pans feature a latch which allows you to strip away the walls, leaving the cake untouched. Before using the pan, be sure to check the walls are secure, to prevent any leakage while baking.
Unfortunately, the Rectangular Spring Form Pans are no longer available by Kaiser Brands. It was the perfect Spring Form Pan for your delicate cheesecakes, desserts, quiches… as the non-stick finish made for easy release and the walls of the pan were removable.
The next best option would be the Fat Daddio's Square Cake Pan with the removable bottom or any of our tart pans with the loose bottoms.
Shop our Springform Pans.
See similar questions.
What is a springform cake pan?
Can round disposable cake boards be used in springform pans?