Do I need to season my Fat Daddio's silicone baking mat?
Posted on August 18, 2017 | in Information - FAQ's | by David Rinner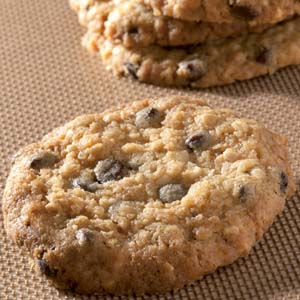 The advantage of silicone is that most materials do not adhere to it, classifying it as non-stick. The Fat Daddio's Silicone Baking Mat requires no greasing at all, eliminating the waste of parchment paper and reducing the amount of pan preparation. Baking mats provide a durable non-stick surface for many uses. It is versatile and convenient. You can stick it in the freezer, oven and microwave. It allows you to roll out pastry dough without flouring the surface; flash freeze pastries so they won't stick to the tray; your baked cookies will slide right off when cooled. Fat Daddio's Silicone Baking Mats are made of FDA-approved silicone which are temperature resistant from -40° F to 550° F.
Shop our Silicone Mats.
See similar questions.
Are silicone sheets as good as parchment paper?
Can parchment paper replace a silpat?