Can a sheet cake be baked in a jelly roll pan?
Posted on March 6, 2017 | in Information - FAQ's | by David Rinner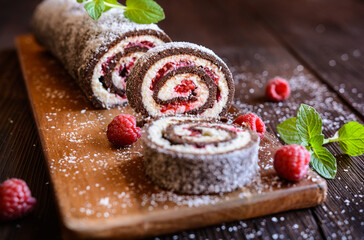 Jelly Roll Pans are used to bake the sheet cake or sponge cake for the jelly rolls.
A Jelly Roll Pan is a flat and wide pan, most commonly made of aluminum material. It features 1 inch sides and is available in sizes of 10″ x 15″ and 12″ x 18″.
Jelly Roll Pans can also be used for toasting nuts, roasting veggies or for baking cookies.
Shop our Sheet Cake Pans and Jelly Roll pans.
See similar questions.
What is a standard size jelly roll pan?