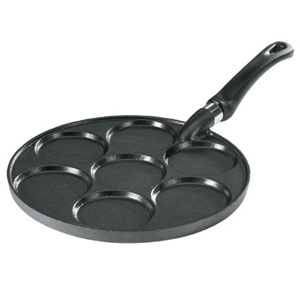 As someone who loves to cook and bake, I am always on the lookout for the next best and greatest kitchen tool or product. It seems like every week thousands of new kitchen products hit the marketplace and you can get overwhelmed quickly with all of the choices available.
Years ago I would waste a lot of time running from store to store and lugging new things home. Well, with the birth of the internet that has all changed for me and now I prefer to shop just a handful of online stores that carry high-quality products at affordable prices.
Let me introduce you to Kerekes at BakeDeco where you can find all of those latest & greatest cooking & baking products! This store carries just about everything you would ever need and they are constantly adding to their product line.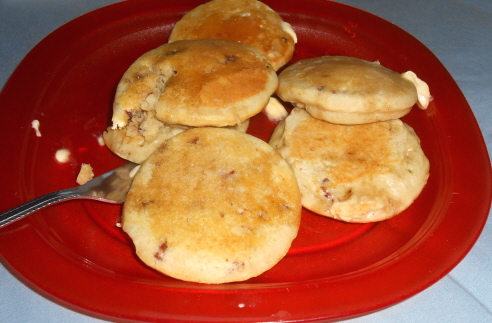 When you shop at this fabulous store you can find chef apparel, bakeware, cooking books, cake decorating products, chocolate, cookware, cutlery, kitchen equipment and so much more! Really, it is a one-stop shop for all of your kitchen needs!
The company sent us the Nordic Ware Silver Dollar Pancake Pan to review for all of you. My little grand daughter loves pancakes but making them small enough for her to enjoy has always been a challenge for me. While hubby and I like "plate" size pancakes, she will only eat them if they are smaller in size.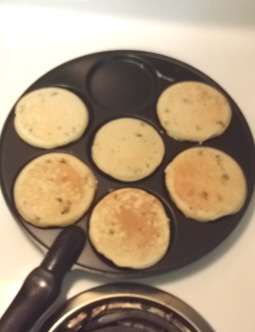 The Nordic Ware Silver Dollar Pancake Pan is made in the U.S.A. and will make 7 perfectly sized silver dollar pancakes! In addition, you can also use this pan to make the perfectly sized and round fried eggs for breakfast too! You can use their recipe (comes printed on the label) or you can use any pancake recipe that you would like.
One of the things I love about this pancake pan is that it is light-weight and doesn't weigh 10 lbs. The interior has a nonstick coating and each "well" will make a perfectly round 3″ pancake! The cast aluminum construction ensures that your food will cook up evenly and quickly. As an added bonus, there is a hole in the handle so you can hang up your new pan when you are done. (Yes, we hang ours on a pot rack).
We have been using our new pancake pan for a little over 2 weeks now and love it! Nothing sticks to the interior which makes cleanup a breeze! Furthermore we are getting perfectly cooked pancakes and fried eggs every time we use it. Now that I have an "official" pancake pan, I am not sure how I ever lived without it! Great product!